National Day of Prayer for Defence - 2023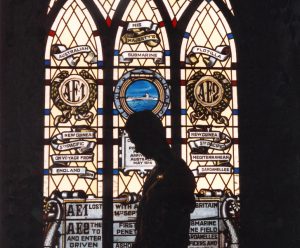 All who have a heart to pray for Defence are welcome to join in praying together. Groups will be meeting all across Australia either on the day or generally in the week preceding. There have been 20-30 groups across Australia, and the world, meet in the past. Please get involved and uplift the Australian Defence Force to God. All welcome and you don't need to be in Defence to host a gathering. It can be in a Small Group, at a Defence Base, in a local Church or by getting a few friends together to pray for these important issues.
You are welcome to organise a time of prayer.
To register your event time and location, or for if you have questions please email: [email protected] (Churches are also welcome to host an event.)
Suggested time: 24th June, 2023 has been nominated as the date for this event, but you are welcome to host an event at any time that suits your Base or Church situation, preferably before the end of June 2023.
Downloads:
National Day of Prayer for Defence booklet template -2023 (can be adapted for your local area)
VIDEO: YouTube video for public use
Planned Prayer Gatherings
As details come in they will be added below.
ACT
All ACT and surrounds
Date: Saturday 24 June
Time: 11am service in the Church followed by light refreshments in the hall (Neat casual dress)
Venue: St John's Anglican Church Reid (45 Constitution Ave near Anzac Parade)
Contact: [email protected]
NSW
For locations close to ACT please see the ACT event
RAAF Williamtown
Date: Wednesday 28 June
Time: 1130-1230hr
Venue: WLM protestant chapel
Contact: [email protected] or [email protected]
QLD
Gallipoli Barracks – Enoggera 
Date: Thursday 25 May
Time: 1200 – 1300hr
Venue: Gallipoli Barracks Chapel (free Subway and BBQ fellowship lunch after)
Contact: [email protected]
St Michael and All Angels Anglican Church – Moggill
Date: Wednesday 21 June (Part of the Morning Prayer Service)
Time: 8.30am
Venue: The Church is located adjacent to Moggill State School at 3407 Moggill Road Moggill QLD 4070
SA
DST Edinburgh WAAS SPO
Date: NOTE DATE CHANGE Monday 3 July
Time: 12.00pm
Venue: Iluka Conference Room
Contact: [email protected]
Vic
Fishermans Bend
Date: Wednesday 29 March
Time: 12.30 – 1.30pm
Venue: DST Fishermans Bend Stage Meeting Room – The Hub. (Light refreshments after)
Puckapunyal Military Area
Date: Friday 23 June
Time: 12.30pm – 1.30pm
Venue: Puckapunyal Military Area Memorial Chapel
Contact: Chaplain [email protected]
Other supporters
Australian Indigenous Prayer Network
MCF-A supporters abroad at present – Wurzburg, Germany
MCF-India/Nepal
Prayers have also been prayed by specific groups over specific Defence Bases and those who work there