i4Give 1st- 6th Feb 2022 - or at any time!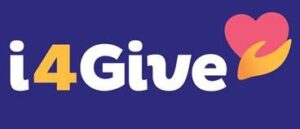 FORGIVENESS FOR ALL
Jesus instructs us to forgive as written in Matthew 6:14-15 'For if you forgive other people when they sin against you, your heavenly Father will also forgive you. But if you do not forgive others their sins, your Father will not forgive your sins.'
MCF-A  encourages you to talk about forgiveness as part of your MCF Small Group or similar meetings and to share the i4Give story, website and resources with your family, friends, church and work colleagues, even if it is after the given dates. There are many examples of forgiveness in the Bible, not the least, God's forgiving of us through the death and resurrection of His son Jesus. The two examples below of forgiveness in action are very powerful and there are some great resources from i4Give too.
A word about i4Give from MCF partners DidYouKnow.
Danny and Leila's very public act of forgiving some 2 years ago, and their launching of i4give Day on 1 Feb of 2021 with the Prime Minister and NSW Premier in attendance, is a challenge to all believers to focus on the centrality of forgiveness, healing and restoration that lies at the heart of the Gospel message. As fellow believers, we need to be more intentional about proclaiming this, and, most importantly, living this reality within and among our congregations.
Starting a robust conversation around forgiveness on i4give Sunday is a great place to start, and anything you can do to help spread this message would be greatly appreciated by Danny and Leila and the team.
Those less familiar with their story will find it at www.i4give.com. There are a lot of good resources and info on this website, along with how you can sign up to be part of i4Give Sunday.
The 'Action for Christian Churches' quite a lot of writing but I believe it is a very significant document offering the church an opportunity to witness to our society in a way that at this point in time could be very relevant.
Please ask the Lord what he would want you to do?
Graham, from DidYouKnow
Flyer and info: i4give Sunday Call to Action for Christian Churches
Another powerful story of forgiveness
There is also another great example of forgiveness after a school shooting in an Amish school in the USA in 2006. The Amish showed how forgiveness is not just words, but is also shown in actions too.
The link to the story can be found here: Freedom in Forgiveness
More free resources thanks to i4Give:
Also here are some written resources available freely online for your use
And from an excellent researcher from the US
https://greatergood.berkeley.edu/article/item/how_to_build_a_more_forgiving_community
An interfaith conversation with religious and community leaders about forgiveness with Danny and Leila on Feb 2, at 5pm on zoom
https://events.humanitix.com/i4give-zoom-meeting-with-leila-and-danny-abdalla-for-religious-and-community-leaders?fbclid=IwAR1Dxe7wVU0T0G3EcALAe7VwDjkDqwCHqfkypA0f0webzWdwtXFWVxAHp3A