Being Christ like
So if there is any encouragement in Christ, any comfort from love, any participation in the Spirit, any affection and sympathy, complete my joy by being the same mind, having the same love, being in full accord and of one mind.  Do nothing from selfish ambition or conceit, but in humility count others more significant than yourselves.  Philippians 2:1-3 (ESV)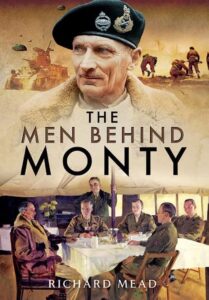 I am currently reading a book called "The men behind Monty" by Richard Mead.  In it he documents those men who worked on Monty's (Field Marshall Montgomery a British General in WWII) staff putting the detail to the battle plans he made up and then ensuring when Monty had signed off on them that they were followed leaving Monty to plan the next battles and be forward looking.  Monty had great trust in these men.
Paul in writing to the Christians in Philippi is advising them and us that as followers of the Way of Christ and His foot soldiers here on earth that we need to be like Monty's staff, faithfully putting the detail into God's plan of salvation and ensuring that His battle plan is carried out here on earth.
If we put selfish ambition aside and take on the example of Christ then we are able to ensure that people understand what the true message of the Gospel is about.  We as Christians need to unite in love and humility to ensure that people see Christians united, regardless of where they come from, to bring Christ's unify love and peace to all.  If something is bringing division and not unity then it is not of Christ.
Let our behaviour be modelled on Christ's example like Paul and the Apostles who were the men behind Christ.
Godspeed,
Steve, MCF- Chair