Crossfire Magazine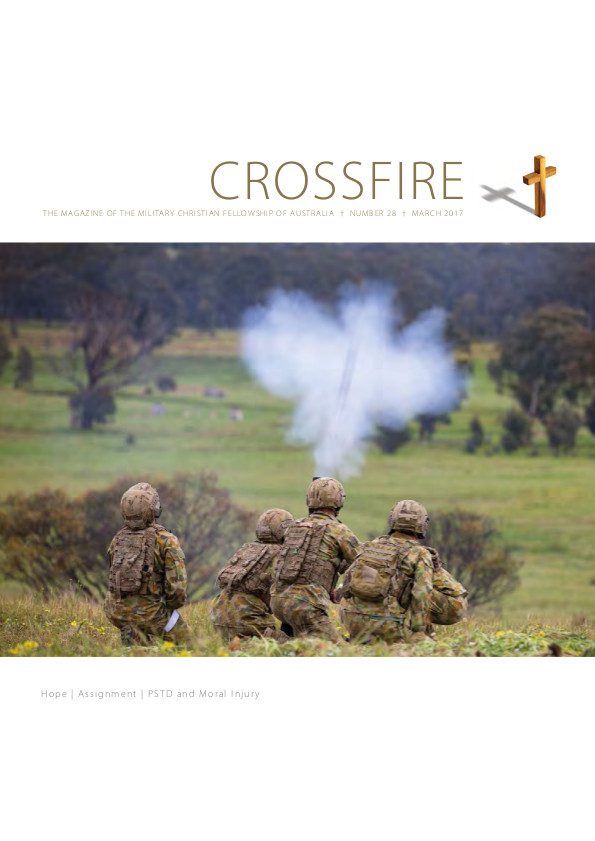 The latest Crossfire magazine, Edition 28, is now available! Featuring articles from AVM Al Clements, Chaplain Mark Willis, CPL Andrew Summers, Mr Dave Hodgson and many more! Click here to download Edition 28.
---
Want to go straight to a particular article. Choose from below:
Chairman's report LTCOL Jamie van Heel.
Reflections on the Defence Christians' Dinner 2016 SQNLDR John Herrmann.
Resilient Leadership AVM Al Clements.
MCF Hope Seminar BRIG Dan Fortune.
Defence Family Needs and Church Responses Chaplain Mark Willis.
Though I Walk through the Valley CPL Andrew Summers.
Assignment Dave Hodgson.
Fit for Purpose SQNLDR Paul Simmons.
Moral Injury, Spiritual Wounds and Dents in the Soul; if Jesus is the answer what is the Church's role in healing? Chaplain Rob Sutherland.
Hope on Deployment Chaplain Robyn Kidd.
Trauma CAPT-Army Chris Booth.
Forum of Christian Military Ministries
Hope for the future and hope for now Michael Nott.
Administrator's Report Michael Nott.
Previous editions of Crossfire magazine are archived here.