2022 Canberra, Melbourne, Adelaide and Darwin Defence Christians Dinner/BBQ
The 2022 Canberra, Darwin, Melbourne and Adelaide Defence Christians Dinners/BBQs are being planned for around Sept/Oct 2022.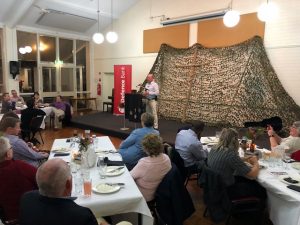 More info will be posted here when it comes to hand but……
Please join us if y
ou have any association with Defence – military member, trainee, civilian contractor or as interested family and friends – for a great night/afternoon  of good food, meeting with and making new friends, and hearing from inspirational speakers.
To register your interest to attend one or more of these events please email [email protected]
If you're an MCF member or supporter and you would like to host something in your area – coffee morning, BBQ, Dinner, something similar, just email the MCF Office for support and possible funding.
All other inquiries also welcome. [email protected]